Healthy and delicious treats are possible with the help of our K's bars, Vega protein powder, and fresh fruit! Who would've thunk that these wonderful nice-cream sandwiches could satisfy that sweet tooth and your body's craving for natural, plant-based energy. Keep on reading for the quick and easy recipe!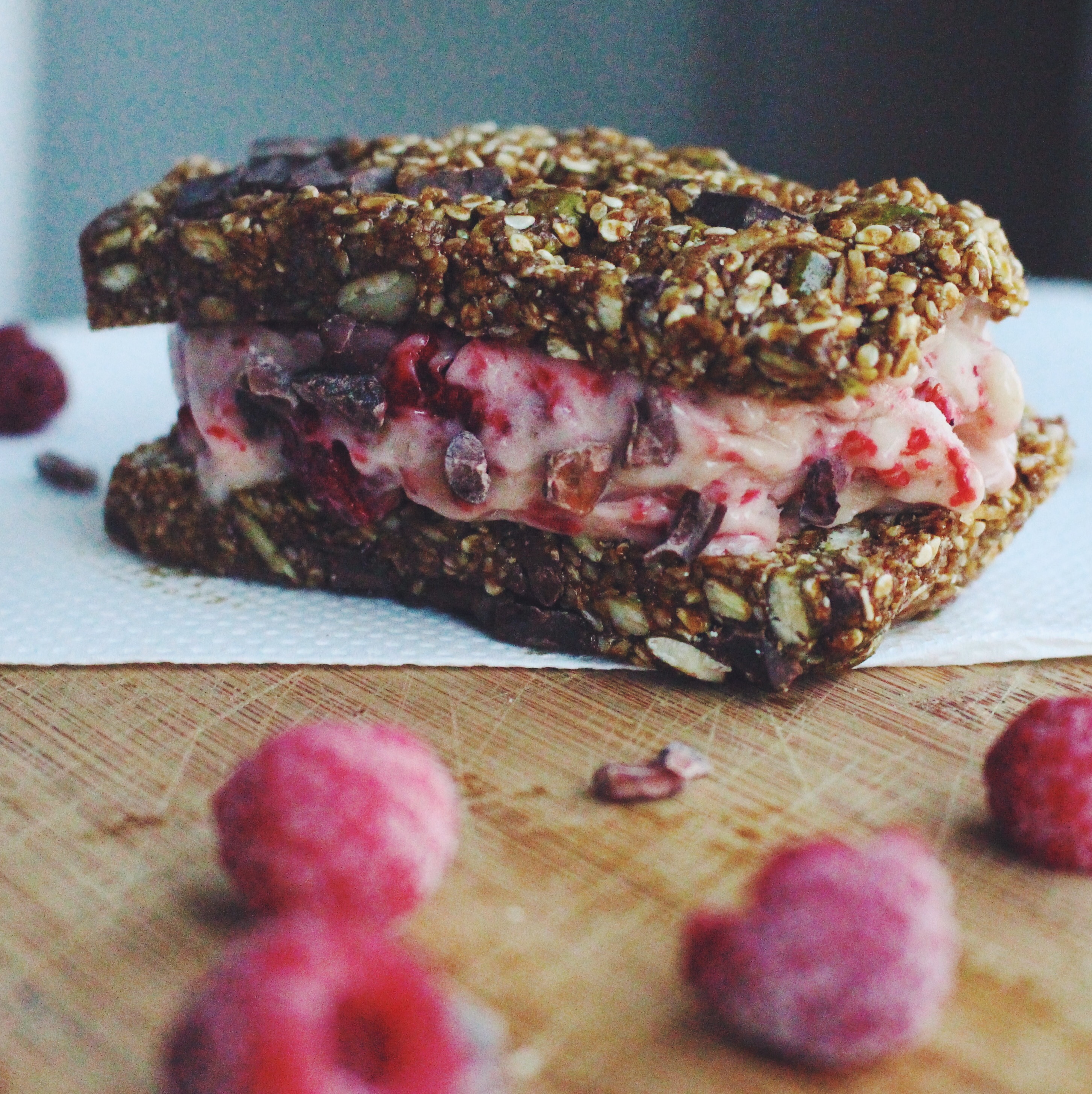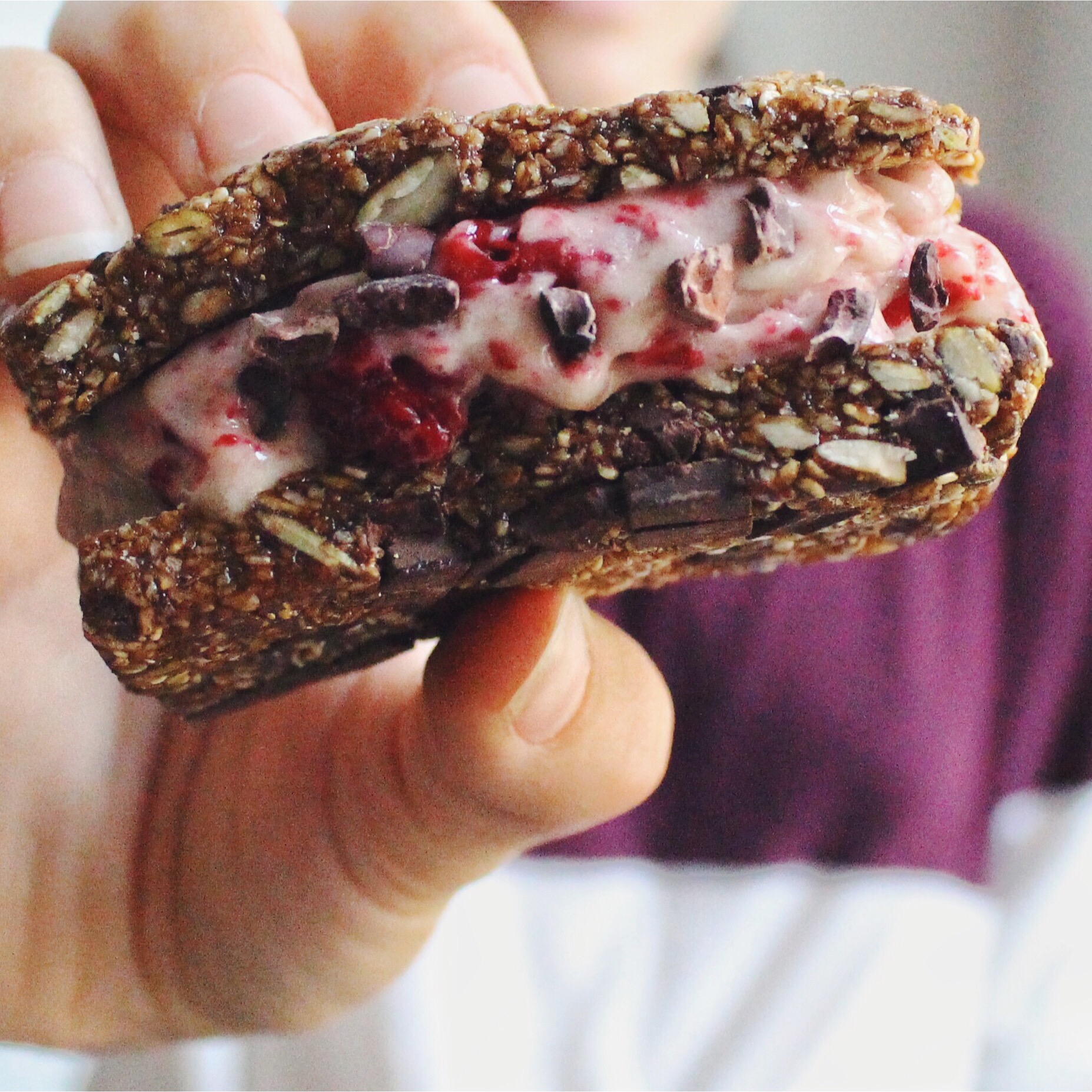 Yields 1 Serving (Feel free to make more!)
Ingredients…
1 chocolate K's NRG bar (cut in half lengthwise)
1 frozen banana
1/4 cup frozen raspberries
1/2 scoop of vanilla Vega sport protein powder
Directions…
Slice the K's NRG bar in half lengthwise. Set aside while you prepare the nice-cream.
Blend the frozen banana with frozen raspberries and Vega protein until smooth.
Sandwich the nice-cream between the two pieces of K's.
Enjoy!