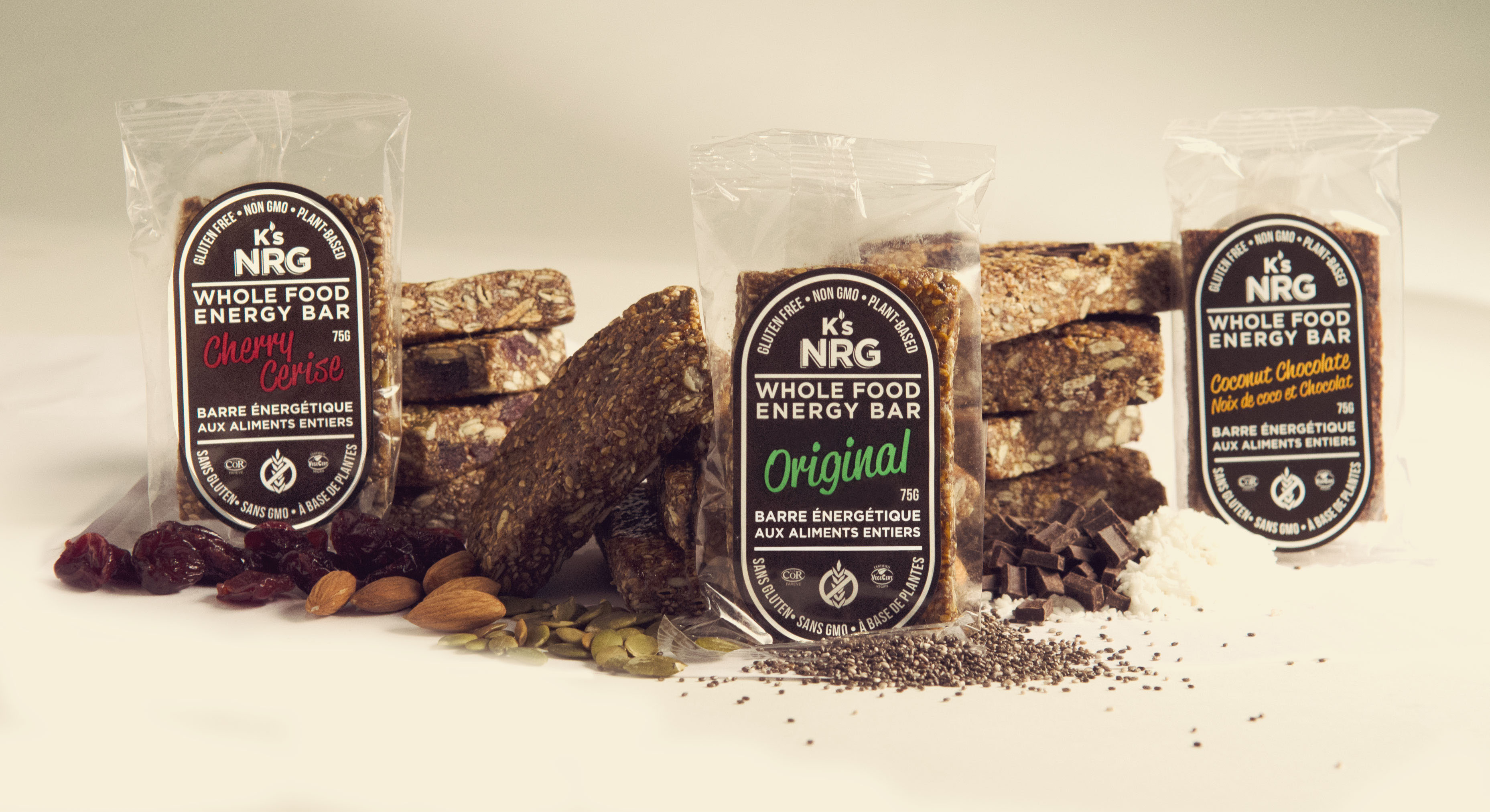 GRAB-AND-GO NUTRITION AND NATURAL ENERGY.
Looking for a quick bite that's packed with nutrition and tastes great?
Want natural, sustained energy at work, school or play?
Find this and much more in K's NRG WHOLE FOOD ENERGY BARS! K's NRG combines select gluten- and wheat-free vegan ingredients in a grab-and-go format that satisfies your hunger while boosting your nutritional intake. Benefit your health and enhance your energy from our delicious Original, Cherry and Coconut Chocolate bar varieties.