Feast your eyes on one of the most coveted flavour combinations…chocolate raspberry! This treat is decadent, naturally sweet, and packed with plant-based protein (Vega protein to be exact). Keep reading to find out how you can create this beauty in your own kitchen!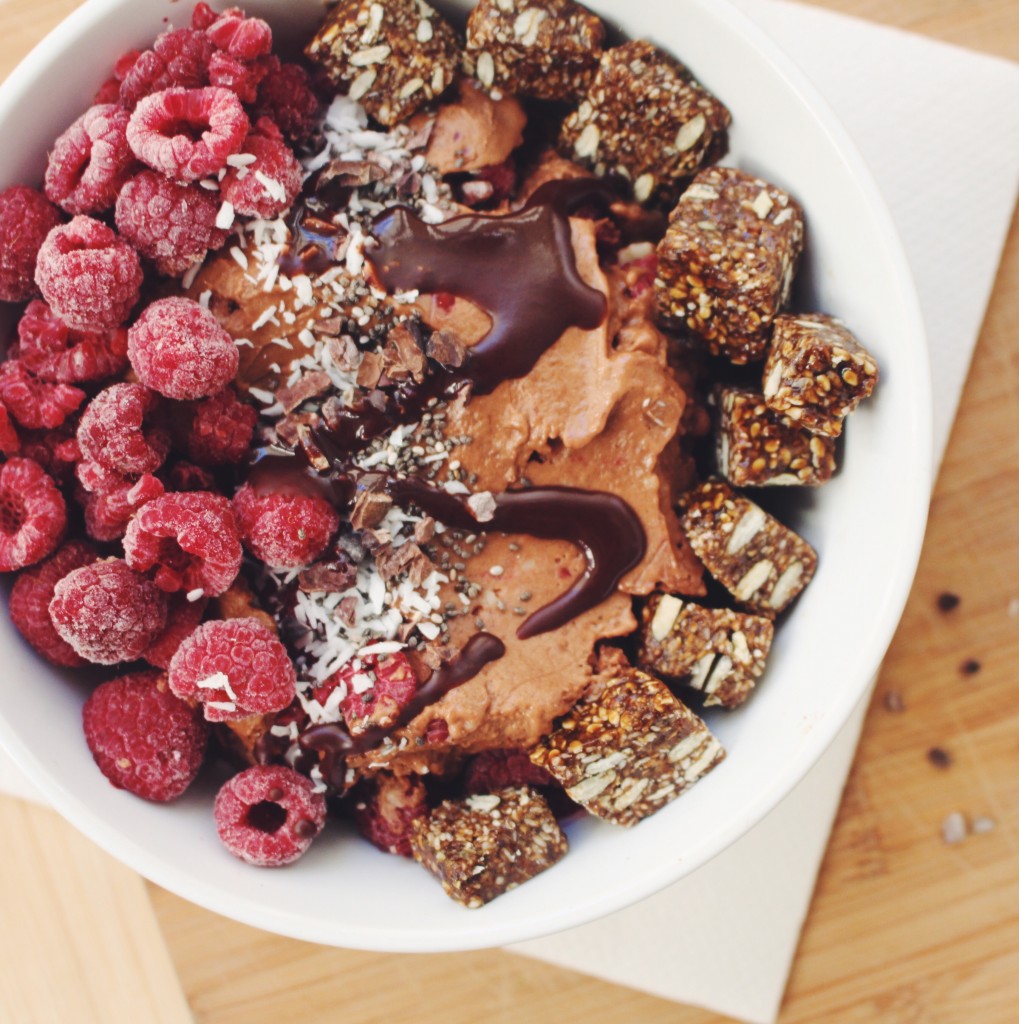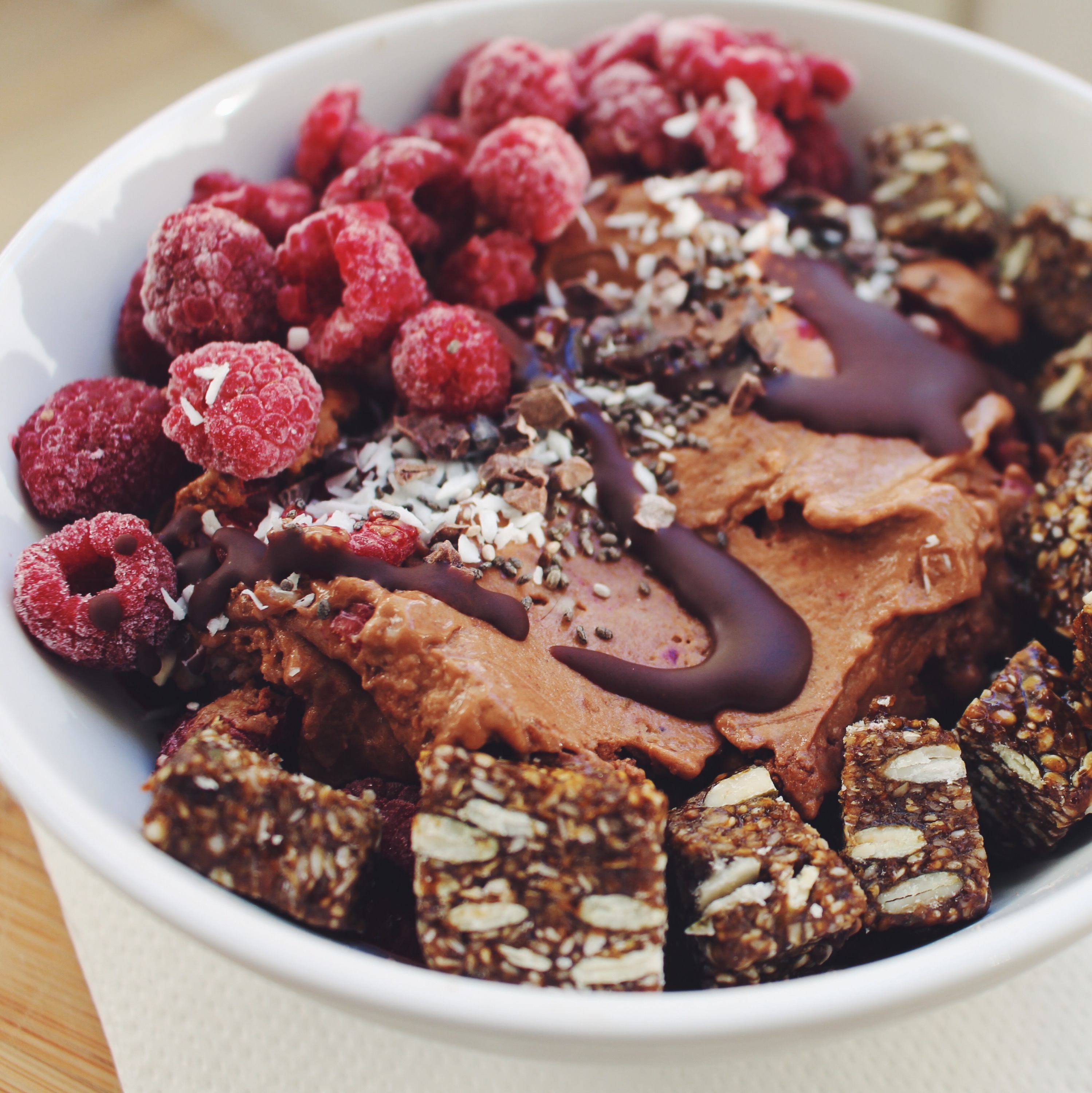 Yields 1 Serving
Ingredients…
Nice-Cream
3-4 bananas (frozen)
1/4 cup raw cacao powder
1/2 scoop Vega Sport Protein Vanilla
1 K's chocolate NRG bar (cubed)
1 tbsp shredded unsweetened coconut
1/2 tbsp chia seeds
1/2 tbsp cacao nibs
1/2 cup frozen raspberries
Chocolate Sauce
2 tbsp coconut oil (melted)
2 tbsp raw cacao powder
1 tbsp maple syrup/raw agave
Directions…
Blend the bananas, raw cacao powder, and protein powder in a high-speed blender until smooth. Fold in a 1/4 cup of frozen raspberries.
Place the nice-cream into a serving bowl and place all of your toppings, included the cubed K's NRG bar.
For the sauce, melt the coconut oil and stir in the remaining ingredients. Top the nice-cream with the sauce.
Enjoy!