What's better than a peanut butter cup? How about a no-bake peanut butter mini cake made with whole and natural ingredients! This decadent and layered treat is incredibly healthy and so easy to make! This is a recipe that you're going to want to keep on hand for a long time. We promise you that. Keep reading to find out how you can make what might be your new favourite dessert!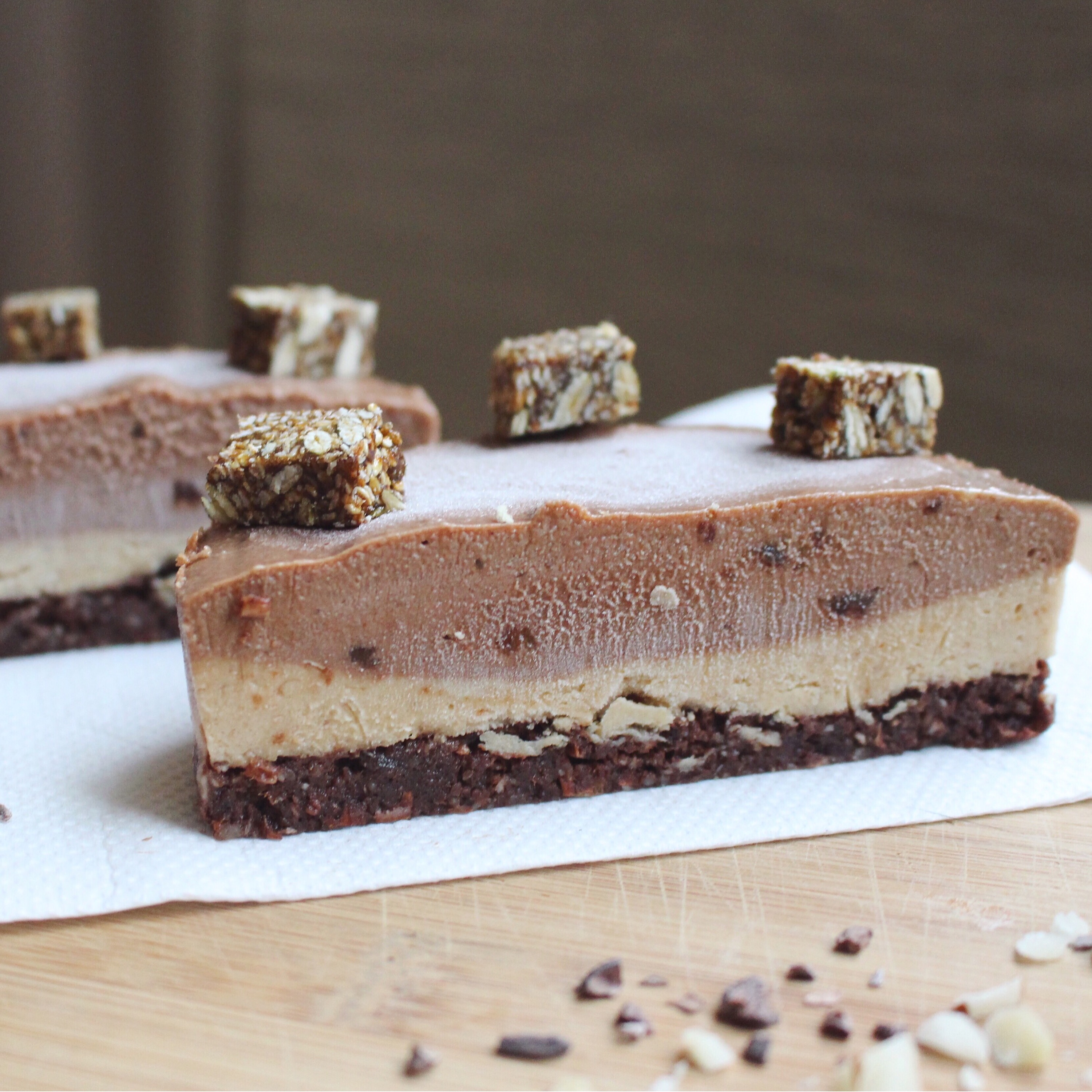 Yields 2 Mini Cakes or 1 Large Cake
Ingredients…
1 cup raw almonds (soaked)
2 cups dates (soaked if necessary)
1.5-2 cups raw cashews (soaked)
1/2-3/4 cup smoothe all natural peanut butter
1/2 cup raw cacao powder
1 chocolate K's NRG Bar
1/2-3/4 cup light coconut milk
1/2-3/4 cup maple syrup
Directions…
Line the bottoms of two 4 inch cake pans or an 8 inch cake pan with parchment paper.
Blend the dates, 1/4 cup raw cacao powder, and raw almonds until combined.
Press the base mixture flat into the pan size of your choosing.
Blend the soaked cashews, peanut butter, coconut milk, and maple syrup until smooth.
Pour half the mix into the pans overtop of the base. Allow this to freeze for a bit before working on the chocolate layer.
Blend the remaining 1/4 raw cacao powder with the peanut butter mixture. Pour the chocolate layer overtop of the peanut butter layer. Allow the cake to freeze for 1-2 hours or overnight.
Thaw at room temperature for about 10-15 minutes before serving.
Enjoy!