This is the oh so lovely and decadent combination of chocolate and caramel made healthy to fuel your day. What's amazing is not only will the flavours and ingredients send your tastebuds to the moon and back, but also the fact that this treat will take you just a couple of minutes minutes to whip up!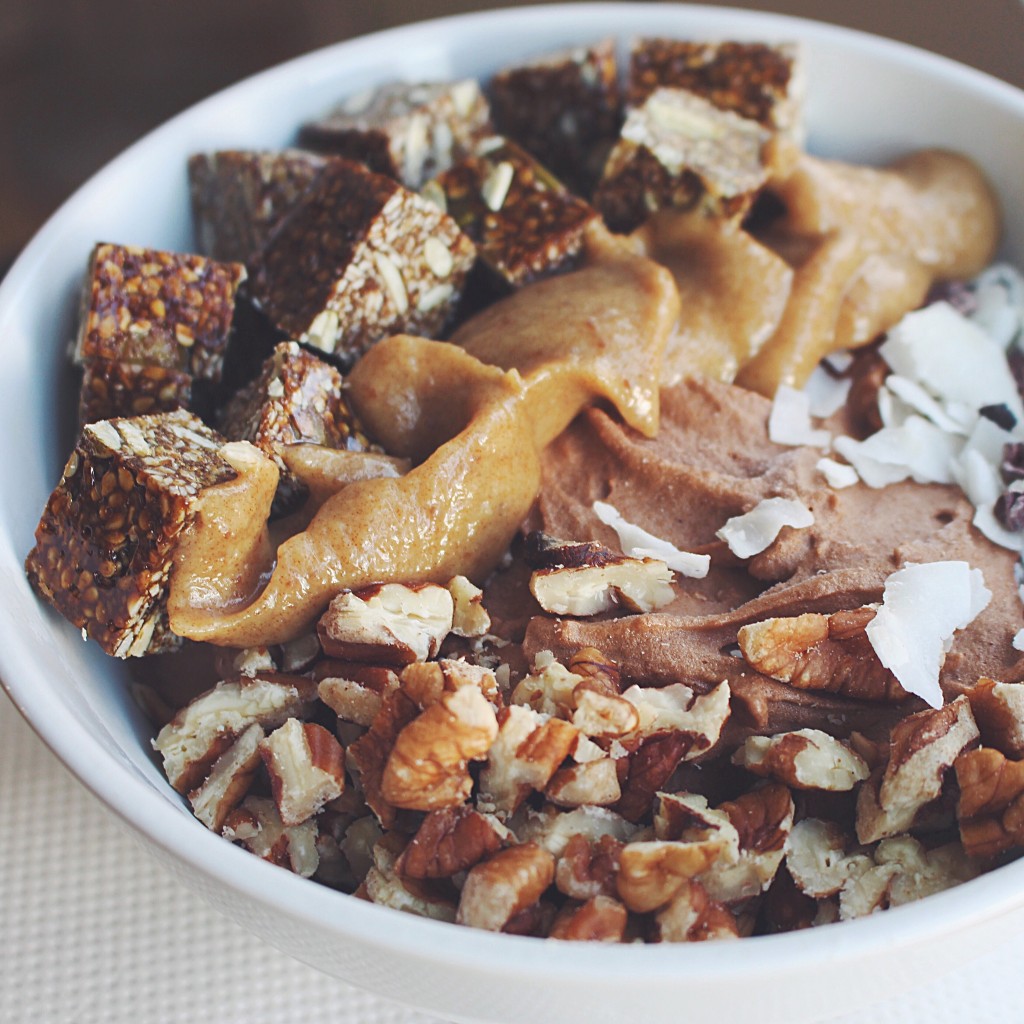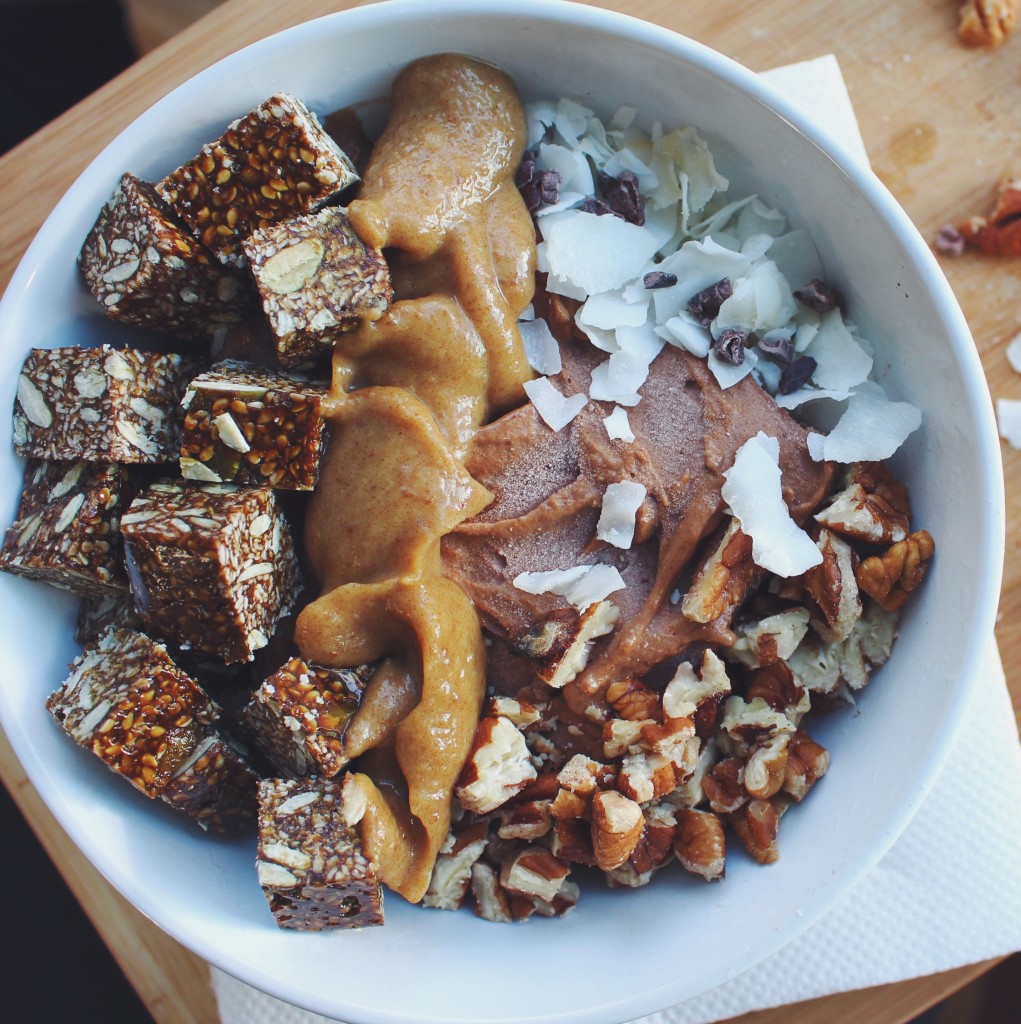 Yields 1 serving
Ingredients…
Nice-Cream
3-4 bananas (frozen)
1/4 cup raw cacao powder
2 tbsp unsweetened coconut shreds
1/4 cup raw pecans (chopped)
1 tbsp cacao nibs
Date Caramel Sauce
3/4 cup medjool dates (soaked)*
1/4 cup coconut oil (melted)
water (add until preferred texture is achieved)
Directions
Blend the bananas and cacao powder in a high-speed blender until the mixture is smooth and combined.
Chop the K's bar into bite-sized squares and place all of the remaining toppings on the nice-cream.
Place the nice-cream in the freezer while you prepare the date caramel sauce.
Blend the dates, coconut oil, and water (if necessary) until the sauce texture is achieved.
Top the nice-cream with the date caramel sauce.
Enjoy the sweet treat!
*Note: Soak the dates in warm water for at least two hours. If you're tight for time, warm them up in a frying pan in water on low/medium heat for a couple of minutes.