If you're a fan of all things hearty and wholesome in the morning, then this quick and easy breakfast granola is the thing for you! It's one of those "throw together all the things you have hanging out in your cupboards" type of recipe that will give you the energy you need to get the day going. Keep reading for the recipe!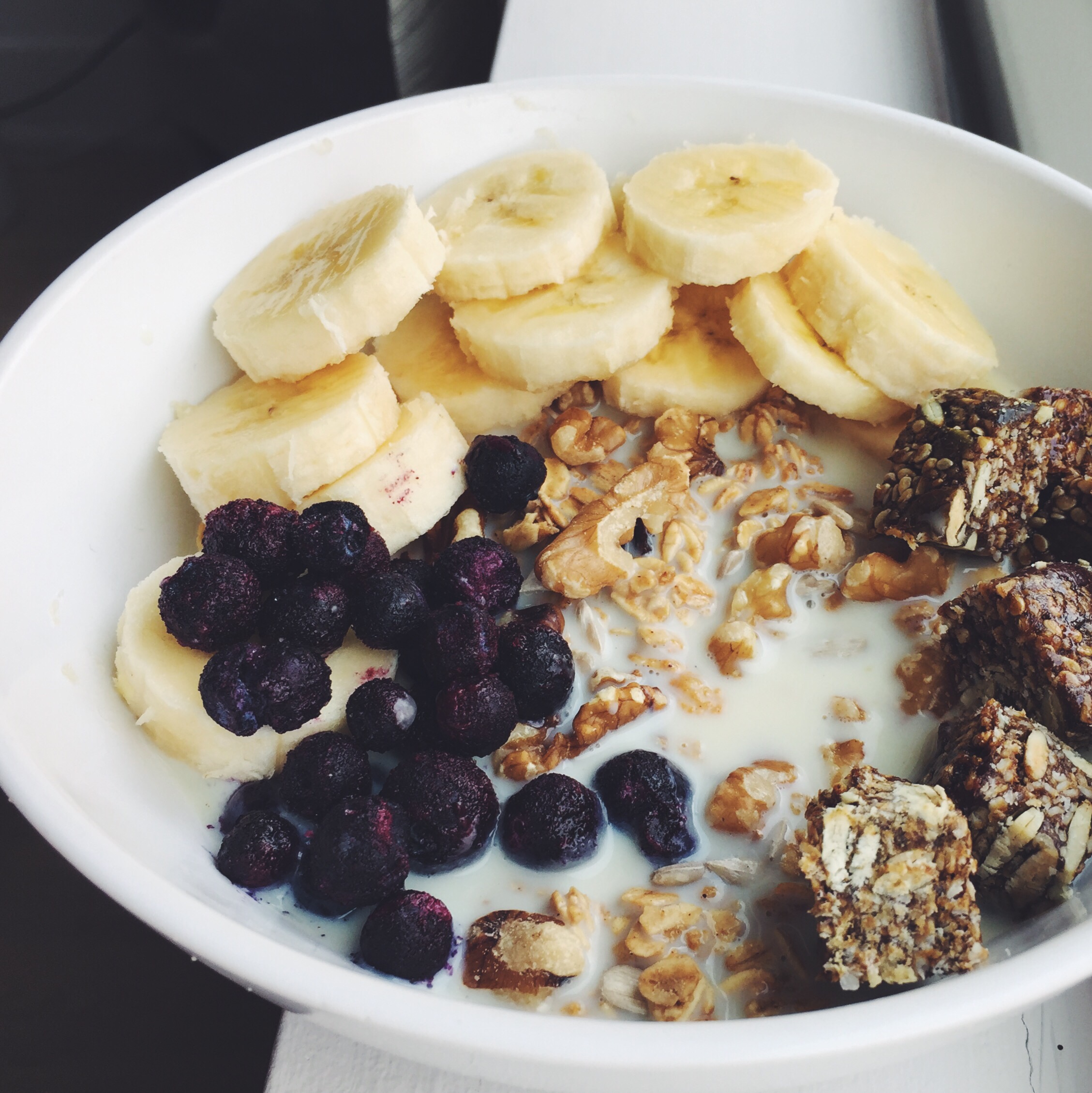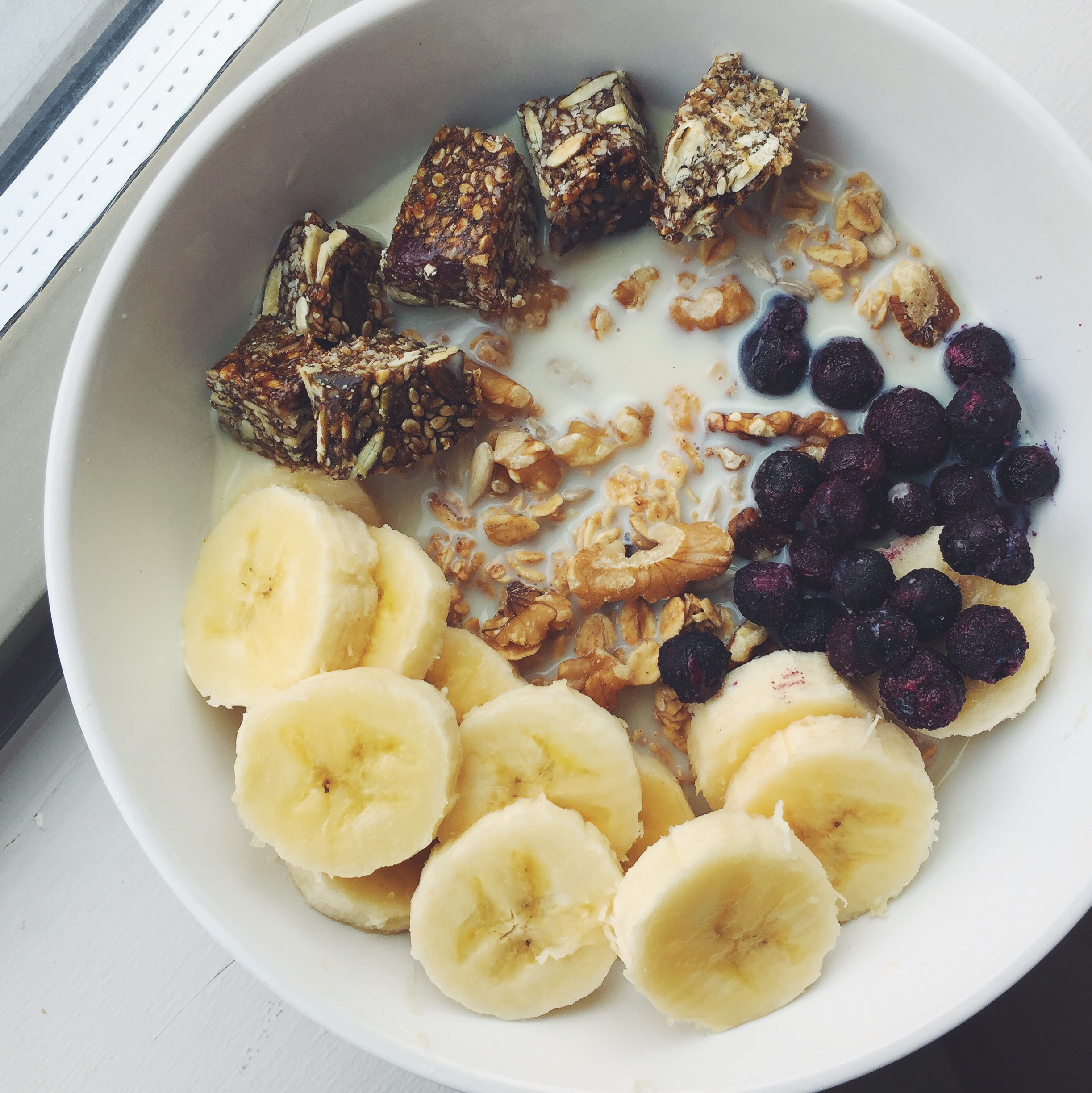 Yields approximately 7 cups (multiple servings)
Ingredients…
4 cups gluten-free oats
1 cup shredded unsweetened coconut
1/4 cup sunflower seeds
1/4 cup flax seeds
1/4 cup raw walnuts
1 tbsp cinnamon
1/4 cup raisins
3 tbsp coconut sugar
1 cup maple syrup
Toppings…1 K's NRG bar, banana, frozen blueberries, soy milk
Directions…
Preheat the oven to 325. Line a baking sheet with parchment paper.
Mix all of the granola ingredients in a medium bowl.
Pour mixture into lined baking sheet and bake for 30-40 minutes or until golden. Remember to stir occasionally.
Allow granola to cool and enjoy!