There's something wonderful about having a bowl of something warm and comforting on a chilly morning. This berry cobbler pairs well with your piping hot cup of coffee and fuzzy slippers. Easy to make too! Pop this treat in the oven while you're getting ready to take on the day and enjoy while it's hot. Keep reading to find out how you can make this at home!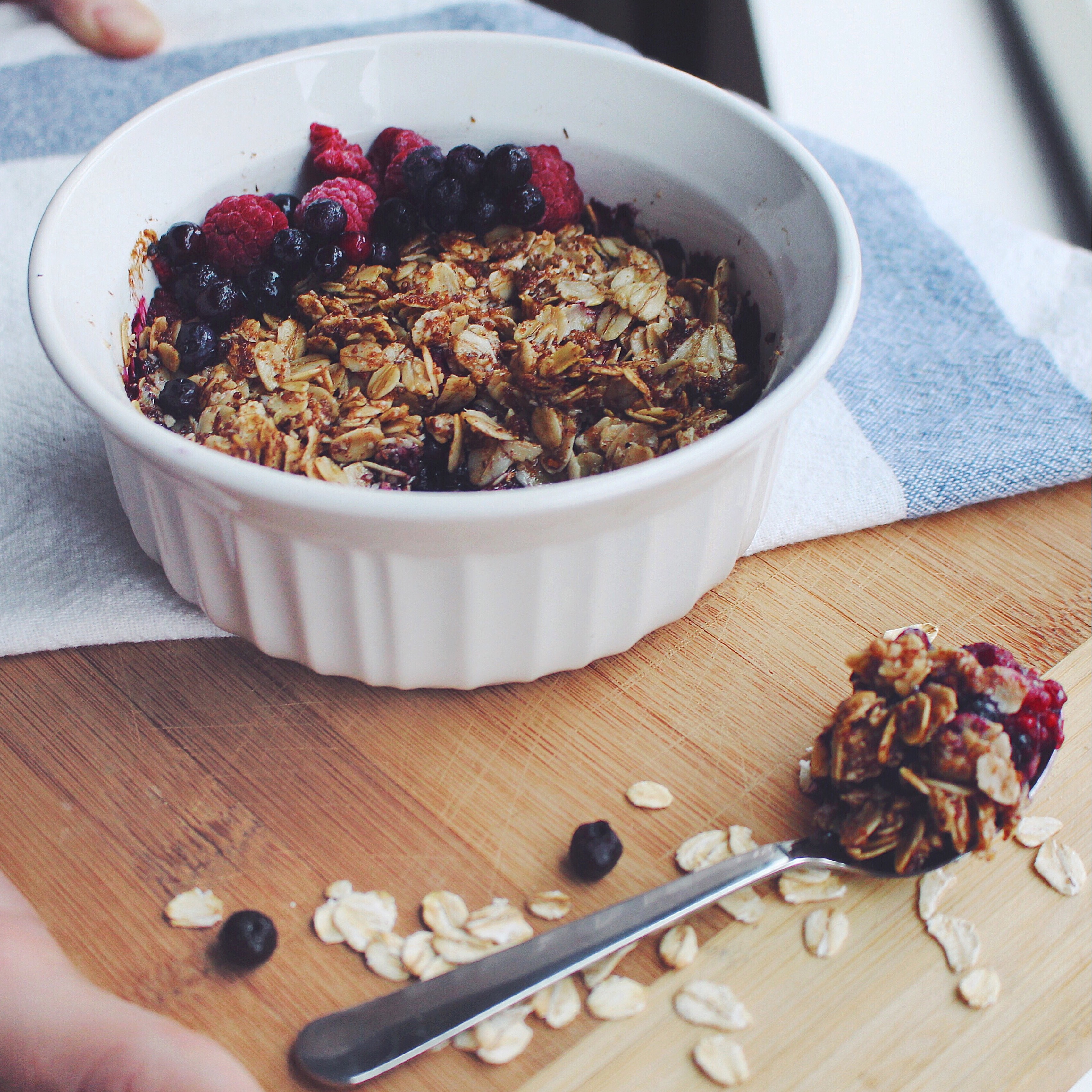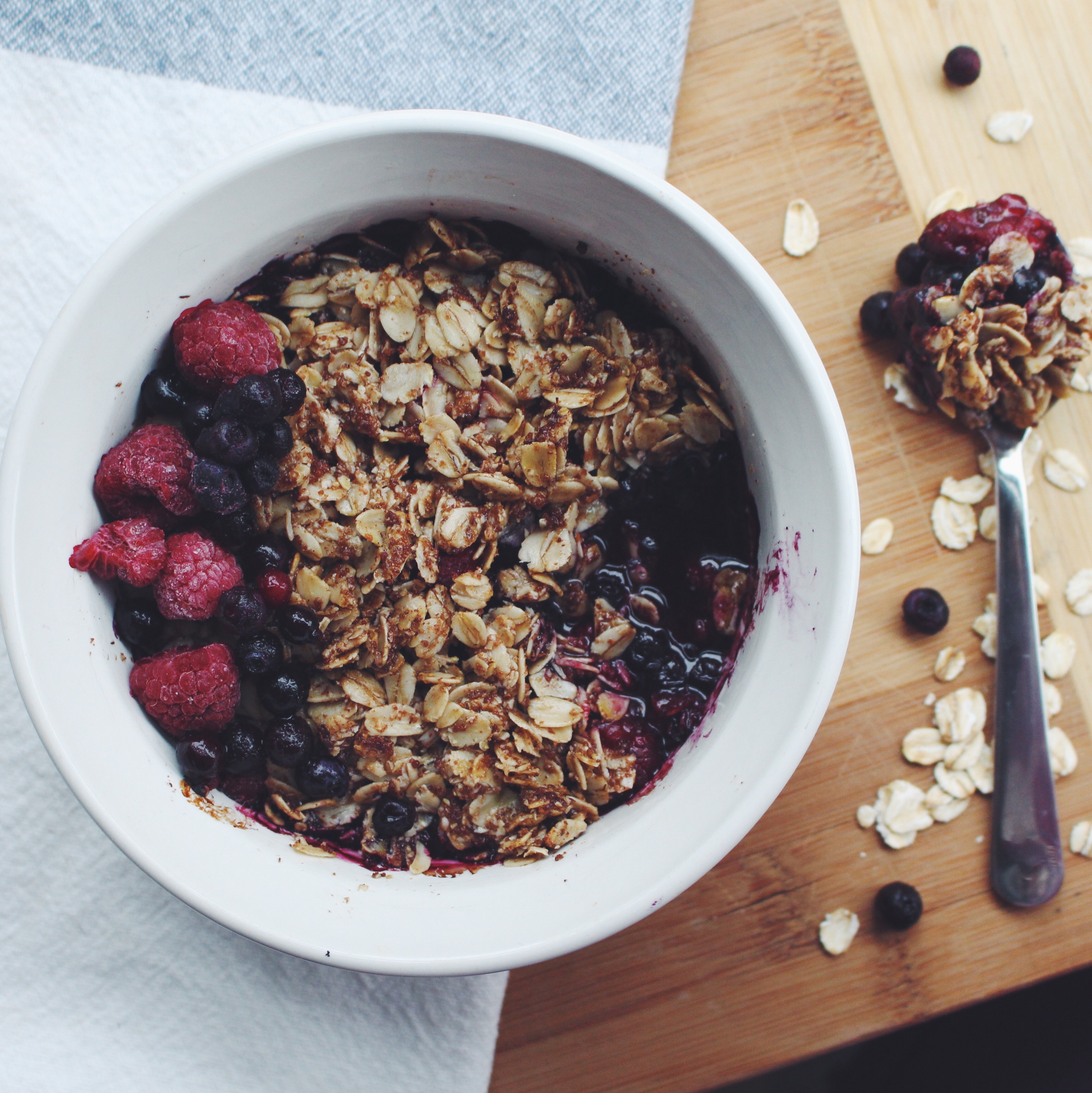 Yields 2 servings
Ingredients…
Filling:
1 cup frozen blueberries
1 cup frozen raspberries
2 tbsp oat flour
2 tbsp coconut sugar
Topping:
1/2-3/4 cup rolled oats
2 tbsp coconut sugar
1 tsp cinnamon
3 tbsp coconut oil
Directions…
Preheat the oven to 350 degrees Fahrenheit. Lightly oil (coconut oil) one medium or two small oven safe ceramic bowls.
Mix the filling ingredients together and place the mixture into the ceramic bowl(s).
Mix the topping ingredients together until combined and crumble overtop of the berry filling.
Bake for 30-35 minutes.
Top the cobbler with toppings such as cashew cream, ice cream, berries, or nuts/seeds if you like!
Enjoy!